And I Related It to MSDOS Games
For 3 stars this week, I completed the Cartoon You assignment, including Emily Bostaph's Cecilia Alva in the process, since Donnie is in contact with her regarding her late husband's death.
I took a pixel art approach, similar to Code Monkeys, to delve deeper into GIMP.
As for my process, it consisted of trying to find Jessica Stroup (the avatar Emily's character uses, at least) in the most widow-ish dress I could.  Miss Alva is extremely affluent, so I had to find a nice mansion for her character to inhabit. I used "marble mansion" as my search term, which yielded a great image of Marble House.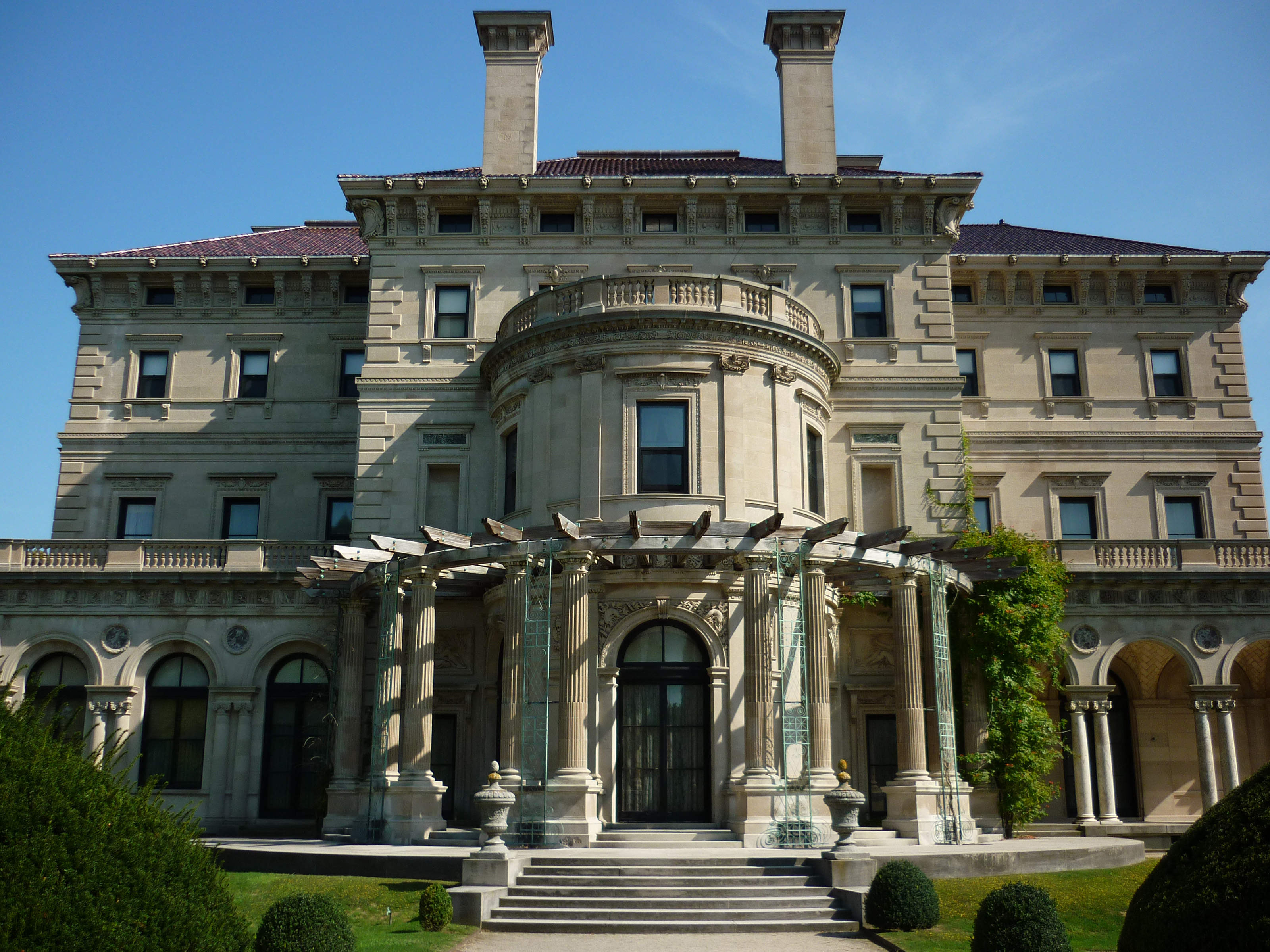 That image is gigantic, though, so after I found the image of Alva I would use, I fired up GIMP, and opened both images as separate layers. Then, I tried to position her on the top of the steps, given her posture and foot position.  Then, I had to shrink her image to more closely fit in with the Marble House.
After that, I took a long while trying to locate a color, full body image of Edward Robinson, who I've been using as a body double for Donnie.  After spending far too long changing search terms and peering through page after page of search results, I decided to just use a black and white image–one that I already have on my computer and have used previously.
Having to use a black and white image of Robinson forced me to rethink my game plan, but sharpened my focus on noir-ifying the duo's first meeting.
I opened Donnie's image and scaled it to be a bit larger than Alva's for perspective purposes, having to place him in the foreground because, apparently Robinson didn't take any full body pictures in noir attire.
Then, I started cutting off the "fat" of each of the character's layers by using the free select tool and just deleting the selected areas, making sure to cut out the area between their arms and torsos.
After positioning Alva and Rawlen where I wanted them, I started adjusting the image as a whole. I scaled the image down to an 800×600 grid, and started using the blur, smudge tools to try to merge the noir characters into the picture. I then applied the Visibone 2 color palette via the Indexing tool found under Image->Mode->Indexing, then greyscaling the result. After I was marginally happy with my image, I shrunk it down to 400×300 to add some extra pixelation.
There are definitely obvious flaws, but I really didn't want to do touch ups with the pencil–I'd just used the indexing tool for the first time, so I'd rather develop a separate (touch-up) skill at a later point; slow and steady development rather than trying to skip steps and rush (forgetting things in the process, as I'm wont to do).
But, here's a closer view of the image:
It reminds me of an old MSDOS game, specifically The Secret Island of Dr. Quandary: a fantastic pre-Gizmos and Gadgets puzzle game, for those who've never hard of it.